What is a Mom Prom?
A "Mom Prom" is an ultra girls' night out – a chance for women and mothers 18 and older to get together and dance, eat, drink, talk, laugh, pose for pictures with their friends, relive some of their own glory days and make new memories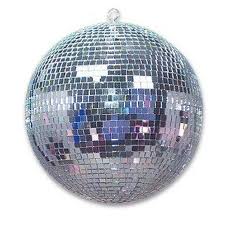 with friends. It's also a fun way to support an important cause because a portion the proceeds from each ticket will benefit a non-profit organization whose mission is to improve the health of local women and children.
Mom Proms are held across the country including cities like Seattle, Raleigh, Wichita, Denver and more. This is the Sixth Huntsville Mom Prom, hosted by ICAN of Huntsville.  Click Here to see pictures previous years!
When and Where is Huntsville Mom Prom 2020?
The Sixth Huntsville Mom Prom will be held Saturday, June 27, 2020 at the Jackson Center in Cummings Research Park from 7-11 pm.  Just in time to get your carriage home before it turns into a pumpkin! Get your ticket now!
Physical Address: 6001 Moquin Dr Huntsville, Alabama 35806
What is the dress code?
Whatever you feel beautiful in. This is an opportunity to give those dance/prom/wedding dresses another spin around the dance floor. Please don't feel obliged to buy something new; rock your favorite dress or t-shirt/jean combo if that is what makes you feel awesome.
What is the occasion?
We are celebrating women and the bonds they share. The event is a fundraiser for our local chapter of the International Cesarean Awareness Network (ICAN). More information on where the funds raised are going can be found on our blog.
Who's Coming to Mom Prom?
All women and mothers (18 years and older) are invited, but there will be no men allowed! Local Mom's Groups, book clubs, women bloggers, church women's groups, moms and their adult daughters, members of ICAN of Huntsville, and all of your best girlfriends will know about this fun event.
How Much Are Tickets?
Tickets are TBD per person. Snag yours early! Our sellout crowd last year has brought us to change to a larger location this year. But don't be fooled. This is still one of the hottest tickets in town and could sell out quickly!
Ticket price includes admission, food, desserts, non-alcoholic beverages, photo-booth, red carpet, t-shirt, and one drink ticket (beer, wine or mocktail).  Ladies usually spend this much or more on a dinner and a movie on a typical girls' night out.  And this is going to be the best Girls' Night Out!
For our fashionably late prom goers, prices will be TBD if tickets are still available.

It is best to purchase tickets now before tickets sell out and you miss out on the fun!
Where's my ticket?
After purchasing your ticket, you will receive an email within 24 hours. We ask that you either print out the email attachment and bring it to the door with you when you arrive at Huntsville Mom Prom OR show us your e-ticket upon arrival on your smart device. We will be scanning this year! Additionally, we would ask that you also have a driver's license or other state issued ID to show you are over the age of 18 to attend and 21 to buy alcoholic beverages at the cash bar.
If you have purchased more than one ticket, please be sure that you complete a registration for each ticket to ensure prompt check-in the night of Huntsville Mom Prom.
What if something comes up after I buy my ticket?
We really hope that doesn't happen, but we are busy ladies and mamas and know that sometimes kids get sick at the least convenient times or life just happens.  So if that happens to you, we encourage you to sell or give your ticket to another friend who would be able to attend in your place.  Tickets are non-refundable, but you are able to transfer them to someone else.  Just send us an email at huntsvillemomprom@gmail.com to let us know who you have transferred your ticket to.
I have a new baby and don't know if I should leave her at home or bring her?
Huntsville Mom Prom is an ultimate women's night out. We think its best if you find a sitter or leave little ones with a trusted family member so that you can really enjoy yourself to the fullest! However, we understand when infants are very small and new it's hard to be unattached. We leave this decision up to you, as you know your baby and whether they would snooze in your arms while you do the twist or if the tunes would be too much for your babe. For nursing mothers, we will have a private area available to nurse or pump.
Do you have a flyer I can share with others?
Coming Soon!